Rule Change Regarding Use of Practice Tools in All Categories and Grapple Glitches in Glitchless
News
/
Rule Change Regarding Use of Practice Tools in All Categories and Grapple Glitches in Glitchless
Posted
by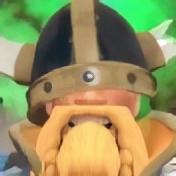 Two rule changes have been made to the leaderboards. Please read them; they are in effect as of today.
Game rule:
No instance of Cheat Engine or Practice Tool of any kind may be connected to the game upon starting a run. Sekiro must be closed and restarted if any instance has been used.
Glitchless subcategory rule:
Banned:
Using any grapple animation glitch to gain an advantage. Note: Unintentional animation glitches that do not gain any advantage do not invalidate a run.
The new game rule means that runs performed while using CE or practice tool are not eligible for the leaderboards. Actively using cheats during runs was never allowed, but for a run to be valid now, you must restart Sekiro if you had CE attached to the Sekiro.exe process, ran johndisandonato's practice tool, or applied any other cheat/practice tool. The reasoning behind this change is that a cheat program needs to modify the game for it to work (specifically, they need to write to memory). Some of these changes persist even after CE or the practice tool has been closed and are only undone upon restarting the game. This theoretically falls under game modifications, which are not allowed, and thus we are clearing that up by formally banning it. Additionally, we have some concerns that it may interfere with the timing plug-in in some edge cases in ways we are yet to solve. Note: This rule change does not have a retroactive effect on already submitted or verified runs. If your run has already been verified, it will not be deleted if it is in violation of this rule (unless, of course, you are cheating).
The glitchless subcategory rule basically just formally bans the recently discovered tutorial grapple glitch: ⁠. A brief discussion on Discord⁠ suggested that it should not be allowed in glitchless. The wording was extended to also ban all other forms of grapple glitches. However, it should be clear now that accidental grapple glitch memes such as: https://www.twitch.tv/seki/clip/InexpensiveTenuousOtterKlappa do not invalidate a glitchless run.