JP Any% Guide
By
GeshodeGeshode. Last updated
Hey guys,
compared to the guides to the other games, this one is a more moderate version (less work for me
), so not as detailed in case of where to click to go to the next screen, etc. But it has all the information needed to finish a run.
I don't remember, which route I based this guide on, since I wrote it a while back. But I think, I watched Mindez's run at that time. I am not saying, that this is the best or fastest route, but it is a way to start.
Of course you can ask anytime, if there are questions.
Best of luck,
Geshode
-------------------------------------------------------------------------------------------------------------------------------------------------------------
TIME START with clicking OK on the naming screen
Introduction
click man sitting on the right table, click red dressed man
001: move figure to third table from the left in first row
click man in suit with mic
Prologue
002: Mark H
talk to old woman, click yellow car, 2x up, talk to Stachen, click on stairs
004: Enter 3
up, click door of house in the background
005: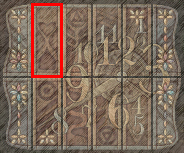 006: Enter 10
down, click above blue clock (top left)
008: Enter 12
up
009: Click B
Chapter 1
down, talk to man, click on left blue door, talk to man on the right
010: Enter きん
talk to woman on the left, 2x down, talk to man, down, click bus stop (smoke), talk to man
011: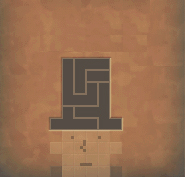 talk to person, 2x right, talk to girl on the right, enter building (door on right side), talk to old woman
013: Click C
talk to girl
014: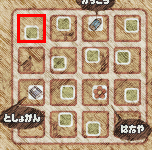 click night stand
015:


2x down, left, talk with boy, up, enter left door, talk to cook
017: Enter 8
down, up, talk to man with newspaper, right, up, enter subway station (right side), click ticket machine, select bottom left station, right, click middle bush in front of building (multiple times)
146: Enter 2
enter building, talk to girl
020: Enter びようし
left, click front of bed (blue bag)
022: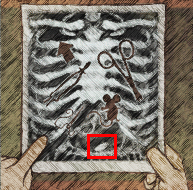 talk to Shrader
021:


talk to Shrader, right, up, click car
023: Enter 47
Chapter 2
click door on the right, down, enter subway station, click ticket machine, select middle station, leave station, talk to woman with apron
019: Enter 15
down, talk to man, left, enter hotel, talk to girl, down, right, 2x up, talk to man
026: Enter P
up, click fountain (multiple times)
144: Mark E
enter casino (click on door)
027: Enter カジノ
Guessing cards: Spade is card on the right
Talk to Fluke, click door, down
028: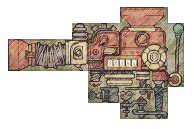 Chapter 3
3x down, left, down, enter Restaurant, talk to left man, down, up, right, 2x up, right, click statue
032: Click C
talk to man
033: Enter 6
up, talk to man
034: Enter SOS
2x up, talk to man, right, talk to man
036: Enter こえ
right, click ruins on right side (multiple times)
147: Enter J
right, talk to man, click on cat
037: Click C
up, click on left door (multiple times)
153: Mark rhombus (top right)
talk to men, down, left
Chapter 4
2x left, talk to man, click on parrot
038:

http:/​/​layton-jikan.​g-takumi.​com/​images/​nazo/​038-1.​jpg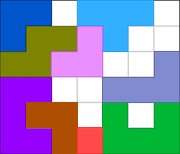 http:/​/​layton-jikan.​g-takumi.​com/​images/​nazo/​038-3.​jpg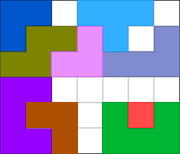 http:/​/​layton-jikan.​g-takumi.​com/​images/​nazo/​038-5.​jpg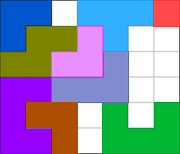 http:/​/​layton-jikan.​g-takumi.​com/​images/​nazo/​038-7.​jpg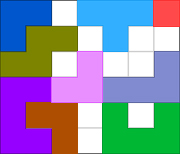 http:/​/​layton-jikan.​g-takumi.​com/​images/​nazo/​038-9.​jpg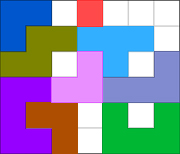 Give parrot name, 3x down, left, down, left, talk to man
039: Click C
left
040: Fill 2315 in gap
down, enter house on the left, click flower, down, 2x up, click on door in the back (twice), up, talk to man (twice), 5x down, click on bus stop, choose number 1
Chapter 5
talk to woman on the left, enter university, talk to man
048:


enter Layton's office (door in the middle), talk to Flora (twice), click desk, down, click bus stop, choose number 2, enter building, talk to man
050: Mark the hospital (びょういん)
go right stairs up, talk to Barton, talk to Chelmey, down, go down left stairs, talk to Barton (twice)
051: Click B
talk to Layton, down, go right stairs up, talk to Chelmey, 2x down, click bus stop, choose number 1, 2x up
Chapter 6
enter clock shop, up, talk to man, 2x down, talk to Chelmey, talk to man on the left
043: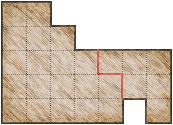 down, talk to Stachen, click on parrot in Layton's suitcase, click speech bubble, click on Stachen, leave menu, 2x down, right enter Hotel, up (twice), down, talk to man, down, left, top, enter restaurant, talk to man on the left, down, top, right, top, left, click on building in the back
058: 2x right, 3x left
talk to Fluke
Chapter 7
down, right, 2x up, talk to people, down, right, top, talk to man
060: Mark A
2x up, 2x right
062: red, yellow, white, red, black, green, yellow, white, red, black, green, yellow, blue, yellow, green
right, click flower
003: Enter ゆめ
007: Enter 2
012: Enter 5
016: Enterよる
024: Enter に
041: Click B
044:


045: Enter 37
049: Click B
052: Click B
leave menu, up, talk to people, click on door, talk to man on the right
063: Mark small finger (3)
2x up, talk to man, down, talk to boy on the left, enter restaurant (right door), talk to woman, leave, down, right, enter shop, talk to woman, leave, talk to man, left, talk to man on the right, right, up, enter animal shop, talk to woman, down (twice), left, talk to man on the right
Chapter 8
2x down, talk to man, 3x left, up, right, click on bunny (right)
078: Enter カエル
right, click door of the building, talk to man behind bar
081: Mark 6 (on right side)
down, click on Barton (window next to the door), 2x left, down
Chapter 9
3x right, 4x up, talk to man
086: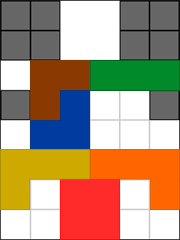 http:/​/​layton-jikan.​g-takumi.​com/​images/​nazo/​086-1.​jpg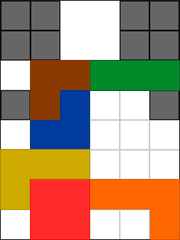 http:/​/​layton-jikan.​g-takumi.​com/​images/​nazo/​086-3.​jpg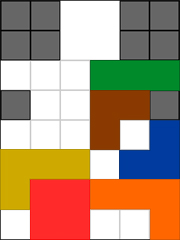 http:/​/​layton-jikan.​g-takumi.​com/​images/​nazo/​086-5.​jpg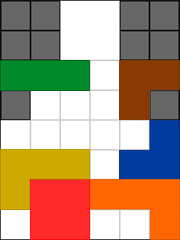 http:/​/​layton-jikan.​g-takumi.​com/​images/​nazo/​086-7.​jpg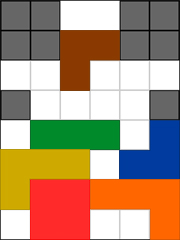 http:/​/​layton-jikan.​g-takumi.​com/​images/​nazo/​086-9.​jpg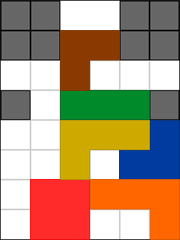 http:/​/​layton-jikan.​g-takumi.​com/​images/​nazo/​086-11.​jpg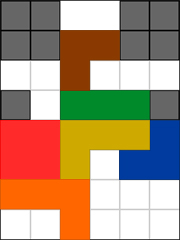 http:/​/​layton-jikan.​g-takumi.​com/​images/​nazo/​086-13.​jpg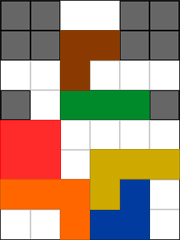 http:/​/​layton-jikan.​g-takumi.​com/​images/​nazo/​086-15.​jpg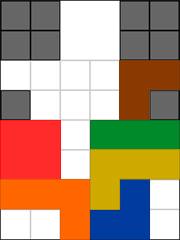 http:/​/​layton-jikan.​g-takumi.​com/​images/​nazo/​086-17.​jpg
up, talk to man
089: Mark F
up, click door
090: Click A
enter door, up, click door
091: Mark symbol next to G
go through door, up, click on people
092: Mark beneath the bridge (right side of the map)
up, click middle pillar
093: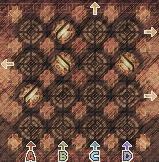 2x up, click middle of screen
094: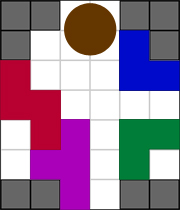 http:/​/​layton-jikan.​g-takumi.​com/​images/​nazo/​094-1.​jpg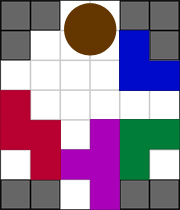 http:/​/​layton-jikan.​g-takumi.​com/​images/​nazo/​094-3.​jpg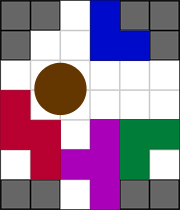 http:/​/​layton-jikan.​g-takumi.​com/​images/​nazo/​094-5.​jpg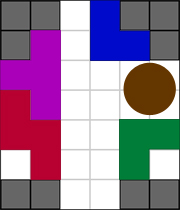 http:/​/​layton-jikan.​g-takumi.​com/​images/​nazo/​094-7.​jpg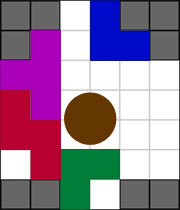 http:/​/​layton-jikan.​g-takumi.​com/​images/​nazo/​094-9.​jpg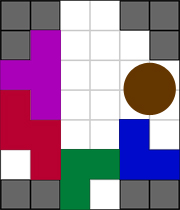 http:/​/​layton-jikan.​g-takumi.​com/​images/​nazo/​094-11.​jpg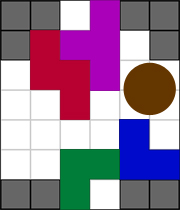 http:/​/​layton-jikan.​g-takumi.​com/​images/​nazo/​094-13.​jpg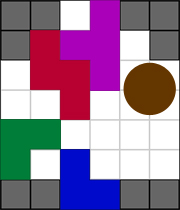 http:/​/​layton-jikan.​g-takumi.​com/​images/​nazo/​094-15.​jpg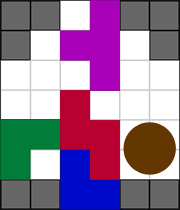 http:/​/​layton-jikan.​g-takumi.​com/​images/​nazo/​094-17.​jpg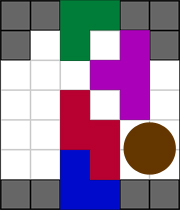 http:/​/​layton-jikan.​g-takumi.​com/​images/​nazo/​094-19.​jpg
click on door
095: Click D
11431 for Stars and Banner Battle against Dimitri
096:


click on desk
097: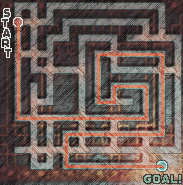 click left door, down
Chapter 10
down, enter subway station, click ticket machine (right side), choose middle station, left, down, left, enter hotel, up, down, leave, right, 2x up, right, talk to Luke, 3x up, 3x right, talk to man
109: 5x right, 1x left, 6x right, 3x left
click flower
029: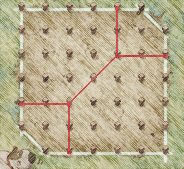 042: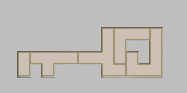 057: Mark 6 and 9
064: Click C
065: Click 1,2,3,7,13,15 and then okay (counted from left to right)
066: Click A
067: Enter 1
070: Click B
076: Enter 5
077: Enter 20
082: Click A
083: Enter 0
087: Enter 0
088: 1 pound 3x, 2 pound 2x, 3 pound 1x
139: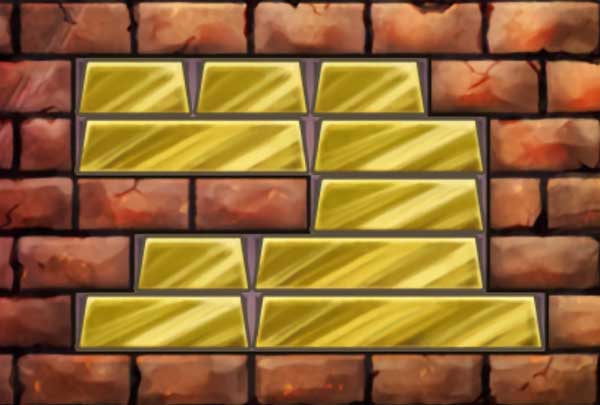 leave menu, 3x left, up, right, up, click door
110: 1x A, 9x B, 7x C, 4x D
enter, talk to man, up
Chapter 11
click on left door in wall
111: Enter みぎした
click door again, click on hole in the ground on left side
112: from top to bottom: 1,2,3
click wall/gate in the back
113:


up, talk to people
114: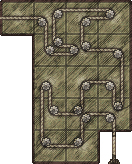 up, talk to man, up, click on safe door in the back
115:


down, up (ladder on the right), down, right
116: Click C
down
Chapter 12
Talk to Barton
117: Select かのじょにめにゅーをたのむ and press okay
down, right, talk to Fluke, enter building, talk to Celeste
map: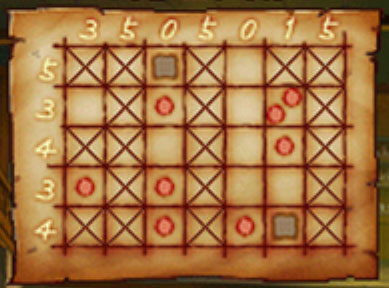 talk to Dimitri
Chapter 13
talk to Celeste, talk to Don Paolo, left, down, click on car
118: Mark D
click door
119: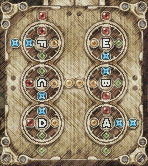 click door again, click gate
120: Select 1,2,3,6,7,8,9,10,13,14,15
click door, click map, choose top right, click safe door on the left (twice), talk to Flora
121: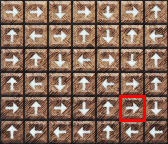 down (twice), click lift (right side)
122: Enter TOWER
click map, choose top left, talk to man
123: Enter 9
up, talk to Fluke
124: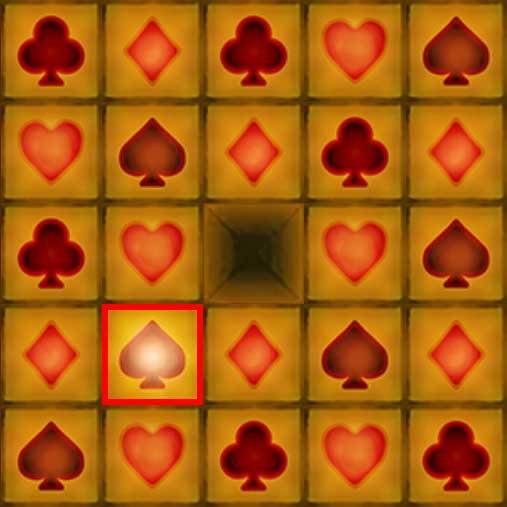 click middle of screen (Screens in the background)
125: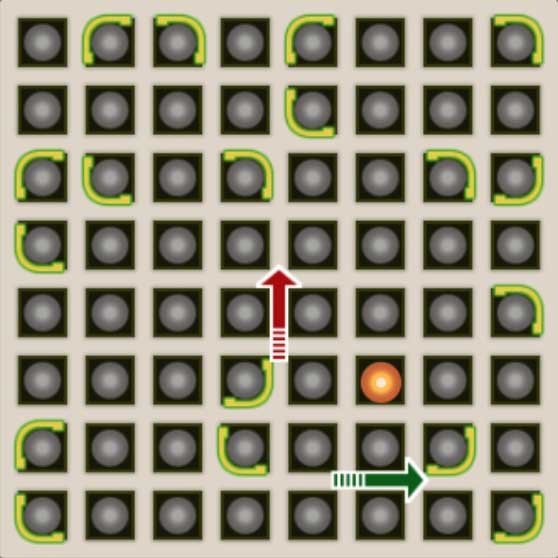 down, right, click helicopter, left, into lift, click green screen, click map, choose bottom left, click metal ball
126: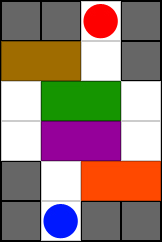 http:/​/​layton-jikan.​g-takumi.​com/​images/​nazo/​126-1.​jpg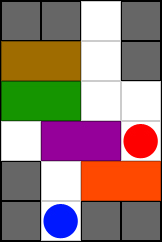 http:/​/​layton-jikan.​g-takumi.​com/​images/​nazo/​126-3.​jpg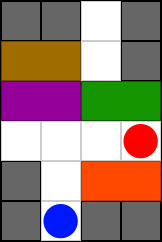 http:/​/​layton-jikan.​g-takumi.​com/​images/​nazo/​126-5.​jpg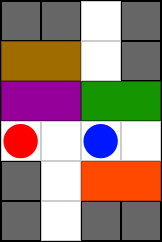 http:/​/​layton-jikan.​g-takumi.​com/​images/​nazo/​126-7.​jpg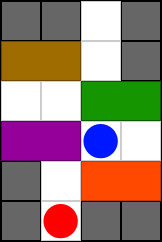 http:/​/​layton-jikan.​g-takumi.​com/​images/​nazo/​126-9.​jpg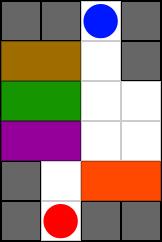 Click on man
127: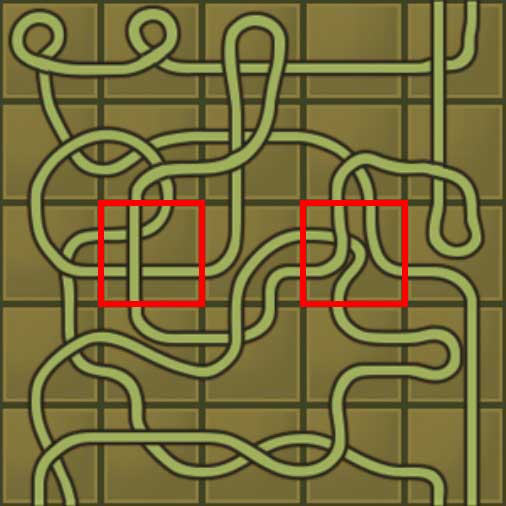 Epilogue
click on metal ball, choose はい
128: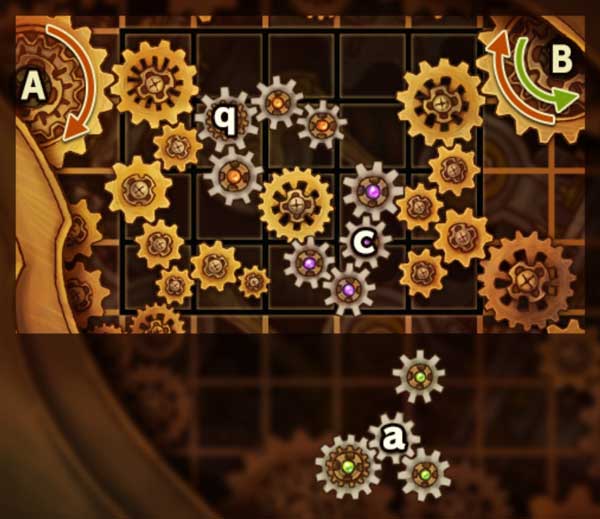 down, click on car
129: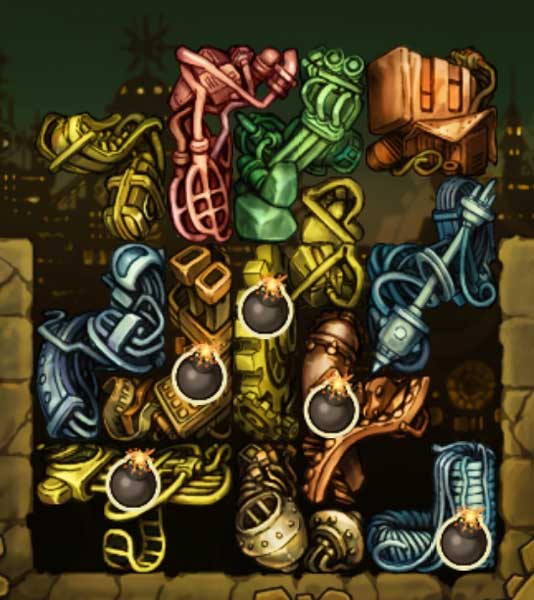 SPLIT TIME at OKAY of second mystery screen