Iceplug
Iceplug
How do I remove the "Player 1" and "You are" option from my speedrun submission form? I assume it has to do with the setting for "Runs" in the Edit game window, but I see no option to remove this entry and the Number of Players is defaulted to 1.
MrRacingmonster
Uh.... you don't .
Player 1 indicates Coop runs, if you have no partner, leave it blank for all the rest.. otherwise it's locked as you press "Submit Run" means you , yourself are submitting a run in your name. So the site automatically puts your name as player 1.
"You Are" I believe is refering to you as the runner if you a mod, if you are NOT player 1 or the runner, leave it with the "-"
You can change the Number of Players in the mod settings.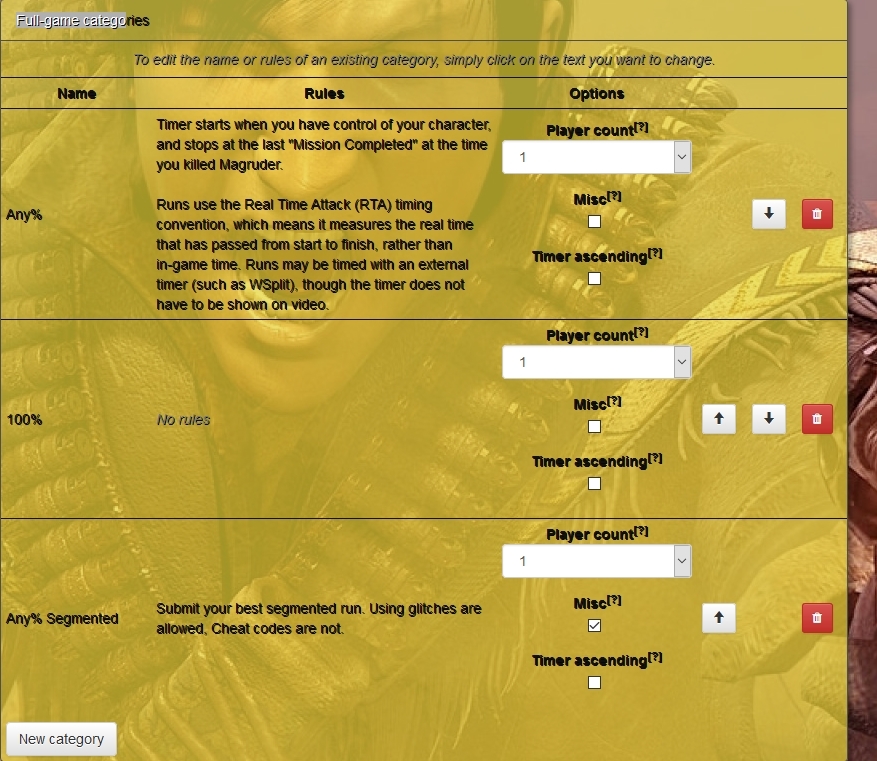 Hoped I helped, any further questions don't hesitate. 🙂
Iceplug
Iceplug
OK, as long as it doesn't appear for non-mods, it's good. I was concerned that I had an extra unnecessary option enabled somewhere. Thanks all. 🙂
MrRacingmonster
likes this.
Advertisement (Log in to hide)