The AGDQ 2024 Games List!
Speedrunning marathon event Games Done Quick just released the games list!
The games list for Awesome Games Done Quick 2024 has been released!
Speedrunners who submitted their runs have been patiently waiting with anticipation these last few days. Now that the list has been released, Discord and Twitter are absolutely chock full of people celebrating or congratulating others.
https://twitter.com/starsmileyx/status/1712991662778065000
https://x.com/Maxylobes/status/1712997224035324002?s=20 https://x.com/bryonato/status/1712996089341882507?s=20 https://x.com/MrGymnast86/status/1713002448586223805?s=20 https://x.com/FroobMcGuffin/status/1713006776285548700?s=20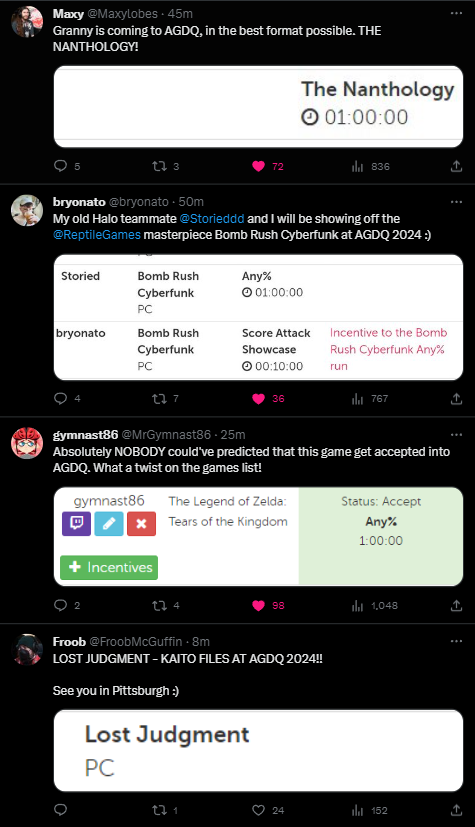 Here are some of my personal favourites that were accepted: (Screenshots taken from respective runners PB's in associated categories, order is alphabetical by game)
Batman Arkham City Any% by @ShikenNuggets
Dead Space Remake Any% Unrestricted by @sharkhat
DOOM (2016) 100% Nightmare by @Raitro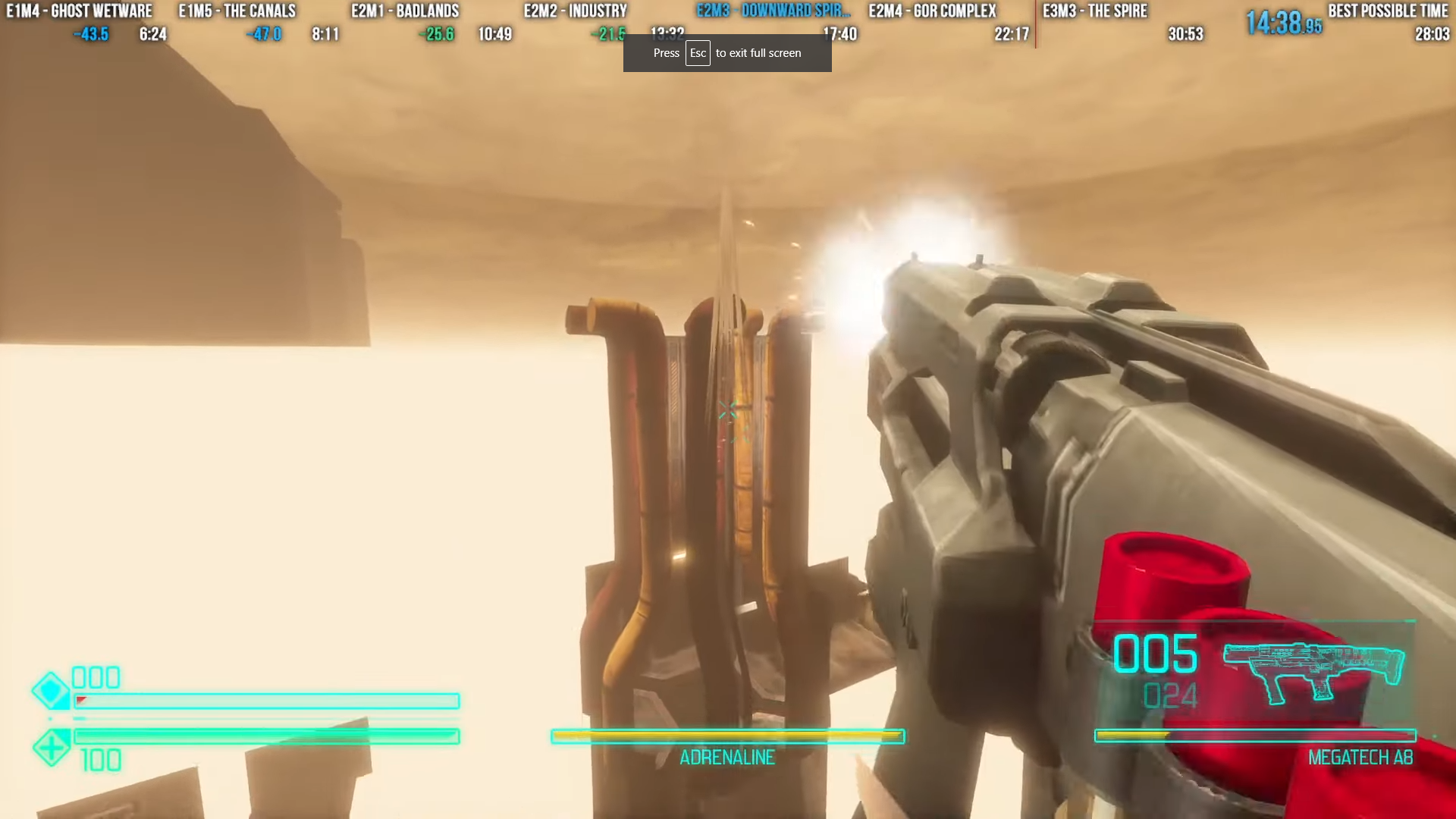 ...and many more! What runs are you looking forward to?
If you'd like to look through the games list yourself, you can find it here! After that, we can all look forward to seeing the schedule when it's released October 20th.